Our latest collection from Vietnam spotlights the country's rich culture, and pays homage to its traditional artisan techniques.
The Straw Makers
The artisans of our humble straw bags and straw hats.
The Straw Bag Artisan: Hien
Hien is passionate for weaving varieties of straw bags, and weaves these humble bags alongside tending the small family farm.
We collaborated with Hien to produce a more contemporary, simple, straw bag.
The Straw Hat Artisan: Thinh
From the idyllic village of Cam Kim Island, Thinh learnt the art of straw-weaving years ago, specialising in crafting simple straw hats.
He sources his fresh straw reeds from his sister who works in the nearby fields.
The Silversmiths
Two artisans from Vietnam's few remaining master silversmithing families.
Tuan Anh is a second-generation silversmith, who learnt the art from his father.
His village, Dinh Cong, has a 1,000-year long history in silversmithing, and in recent years, his family is now the last silversmithing family in the village.
The QUAT Silver Earcuff is an adaptation of one of his existing traditional designs.
Thanh is a fourth-generation silversmith who learnt the art at the young age of 10.
Together with Thanh, we designed the beautiful MUA Earrings, with a traditional Vietnamese screw mechanism, featuring a contemporary marble stone.
He is dedicated to keeping the traditional Vietnamese silversmithing techniques alive.
The Leather Maker
A contemporary Vietnamese artisan infusing simple stitched leather pieces with a Vietnamese sense.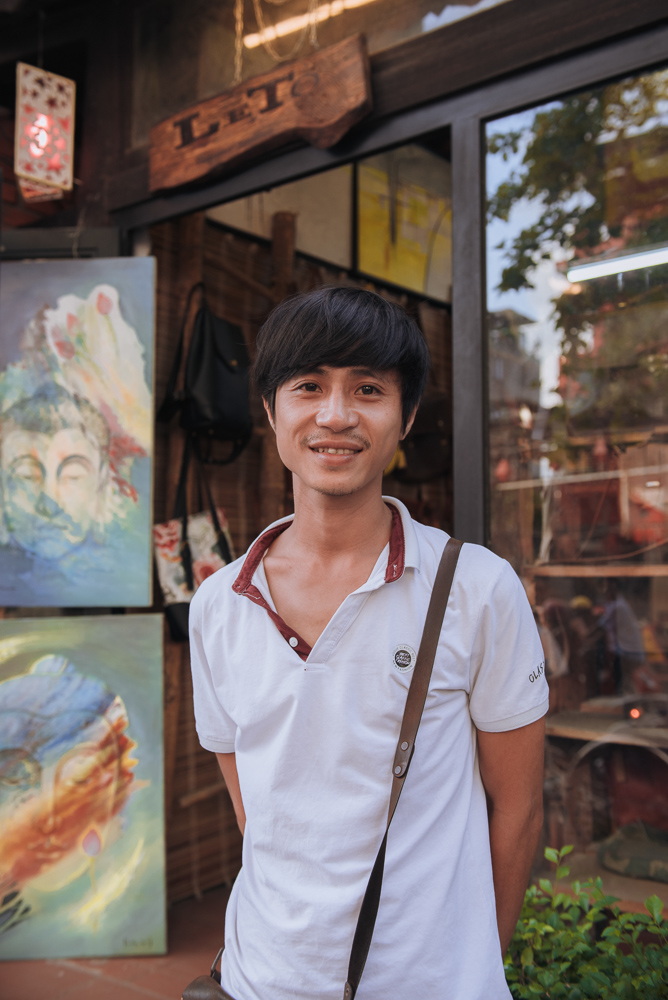 Binh is a contemporary artisan from the region of Hue, Vietnam. He moved into leather-making after 8 years of study in the arts.
His designs fuses a sense of Vietnamese simplicity with contemporary lines and shapes.