SHAHRAK Textured Silver Ring in Lapis Lazuli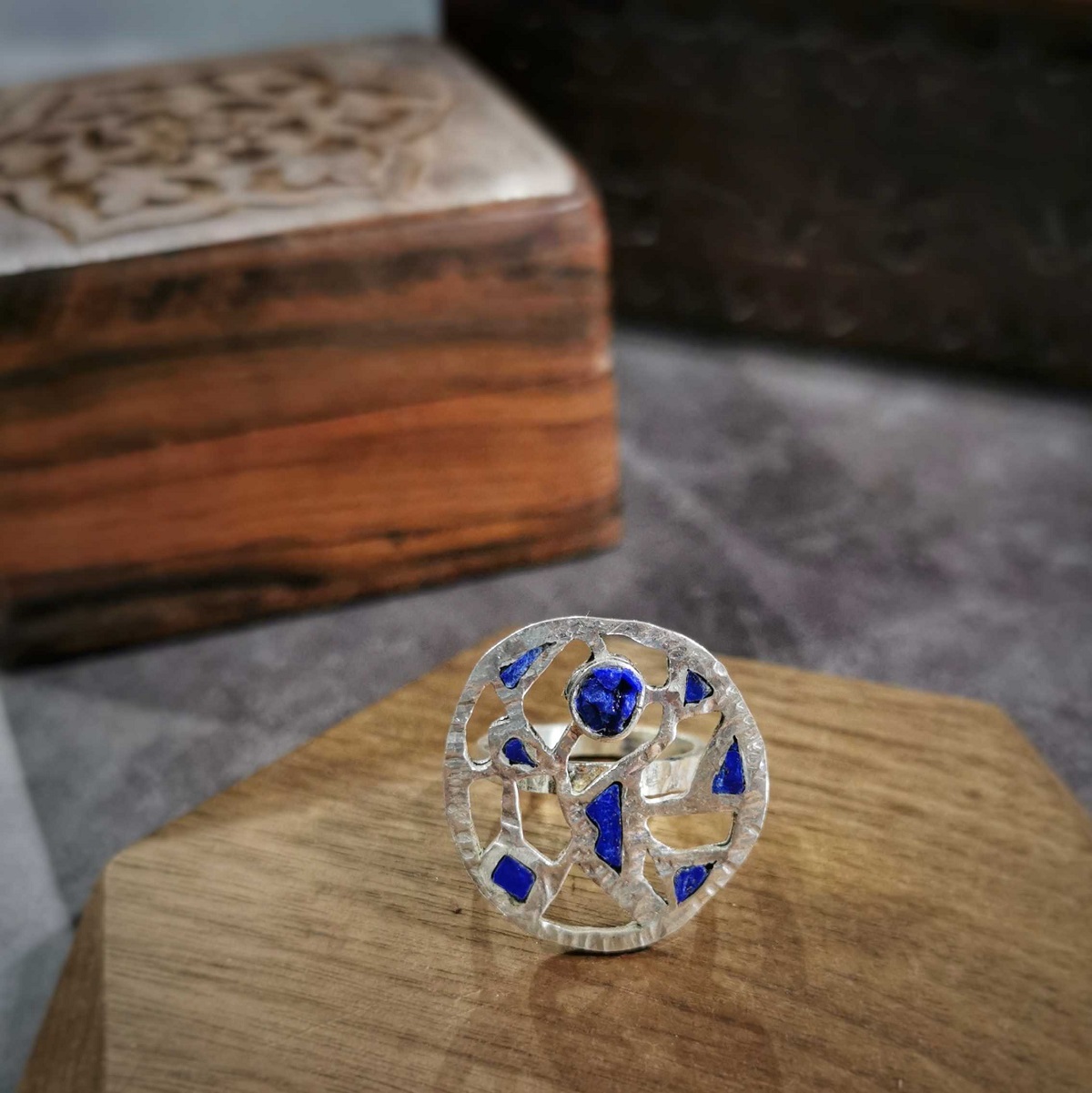 SHAHRAK Textured Silver Ring in Lapis Lazuli
Artisan Origins: Kabul, Afghanistan.
A statement sterling silver piece embellished with inlay and uncut lapis lazuli crystals. Hammered textures on the silver ring body.
Materials: Sterling silver with Lapis Lazuli.
Dimensions: 2.4cm x 2.6cm.
Care Instructions:
Silver tarnishes with oxidation and exposure to moisture.

To polish your artisan's craft, use solution of lemon juice and salt, and polish along the surface with a small cotton towel.
Your Artisan
The SHAHRAK Ring in Lapis Lazuli is handcrafted by the artisan Ansar from the old city of Kabul, Afghanistan.
Ansar is the founder of 'Afghan Emerald', and together with his team of 8 they have worked with national and international designers, even having made pieces for the Museum of Islamic Art in Doha, Qatar.
Learn more about Afghanistan's craftsmanship here.